A Hole in My Heart
© William J. Garvey and Nancy L. Meek

A Place...

where all my dreams
can once again come true
so much blessed hope
just waiting to rise anew.

I wait...
for that new home
where memories of love
can forever stay.

So many lost...
I just need a place
to close my eyes,
shed a tear and pray.

A Dream...

for all my tomorrows
will soon come into view.
I hold my breath...
for the symbol to shine anew.

Today...

it's still a hole in the ground
waiting for construction to start.
I wait...hoping to heal
this hole so deep in my heart.

With Love,
America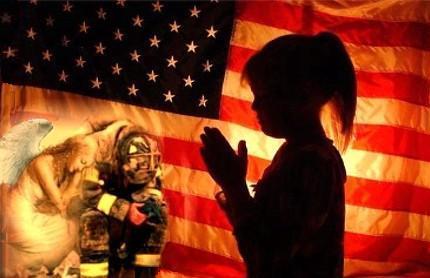 Please read his story:
"Angels in New York"
....the heartwarming true story of William Garvey's dream and that of his wife, Lorraine, to demonstrate, in some tangible way, their patriotic fervor and love for their fellow Americans and heroes following the terrorist's attacks on America. Read about the angels-in-disquise whom Bill encountered along his journey and who assisted him on his 11-hour trek from his home state of Michigan to the Red Cross Family Assistance Center in New York City.
It is a truly touching story you won't want to miss.
E-mail Your Comments To:
Lilripple@hotmail.com
To avoid E-mail harvesters, the link to my E-mail address is not active.
Please copy and paste it into your E-mail program.


Click On Dove To Return Home!


Song playing is "My One Desire"
By Rick Founds, Larry Holder, Steve Israel and Elton Smith

For links to their websites and lyrics to the original song, please visit:
"Songs of Praise"
Thank You For Stopping By!