Photographs on this page were obtained from The Cannoneer Newspaper Photo Archive
The archive is provided by The Cannoneer, Fort Sill Public Affairs and the Fort Sill Directorate of Information Management. Images presented in the archive are considered public information and may be distributed or copied for non-commercial purposes. Use of appropriate photo/image credit is requested. Images credit: File photo/The Cannoneer/Fort Sill Public Affairs
Farewells and Welcome Homes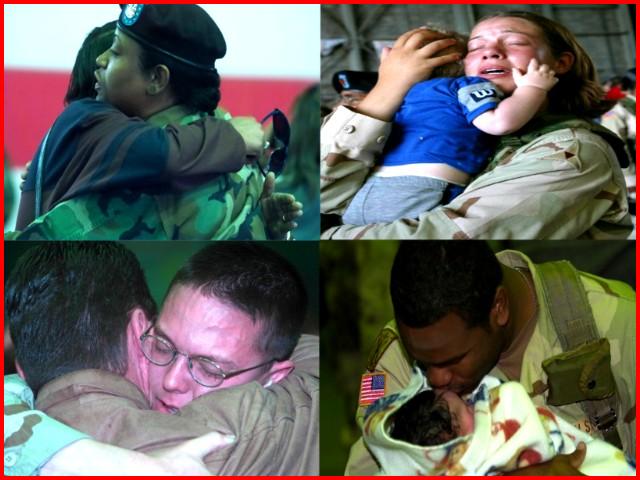 For many of you, it will be the hardest thing. . .
saying goodbye to those you dearly love,
not knowing what tomorrow may bring. . .
tears of joy or horrors you dare not think of.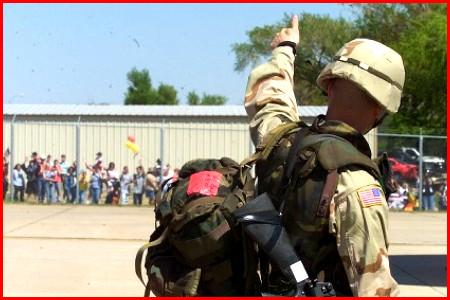 But with hopes held high, you will say goodbye
or better yet, farewell 'til you embrace again,
as hearts race and that vast sea and sky
bears them away. . .Destination: War Insane.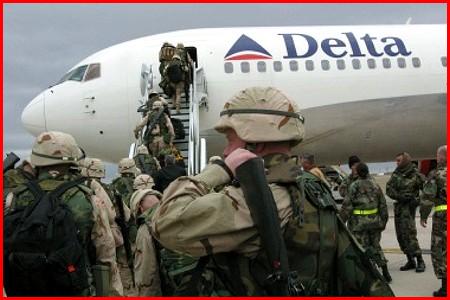 You'll tend to the homefront as best you can
braving the loneliness you are bound to feel
'til they return home from that distant land
safe and sound, a dream nobody can steal.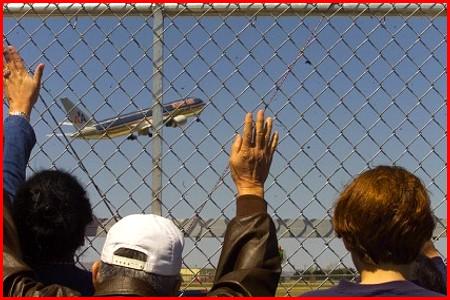 As they face the unknown, they'll think about you,
and give thanks that you are not where they are,
having to endure what they're going through,
knowing real peace is a long way off by far.


Each one knows today might be the last
for any brave soul who swore to remain
'til their duties are done, or the die is cast
perhaps numbering them among the maimed.





But, whatever price they each will pay
for the sake of those hoping to live free,
you'll greet them on that most special day
with the Welcome Home they long to see.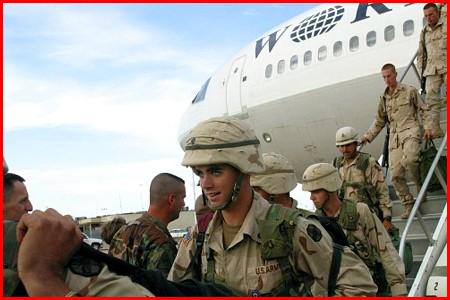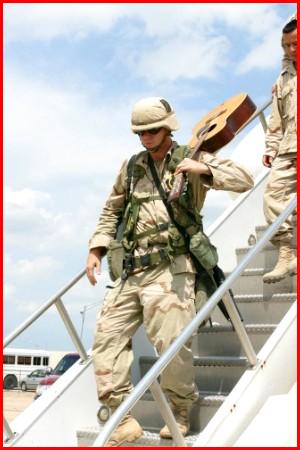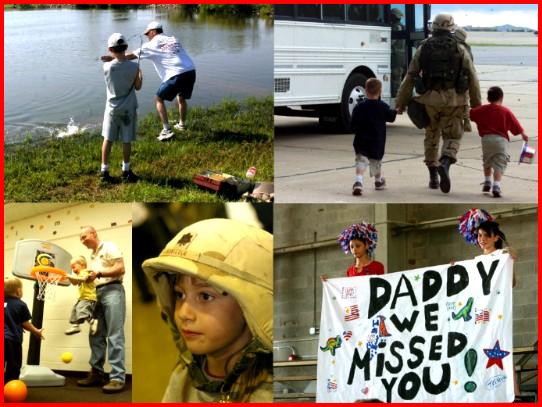 You'll wave flags at their plane long before it lands
and shout and scream as their ship draws near,
a welcome every returning soldier understands,
epitomizing what the veteran's soul holds dear.
****************


May God Watch Over Our Coalition Soldiers
And Bring Them Safely Home!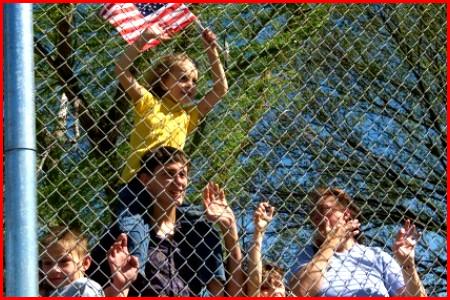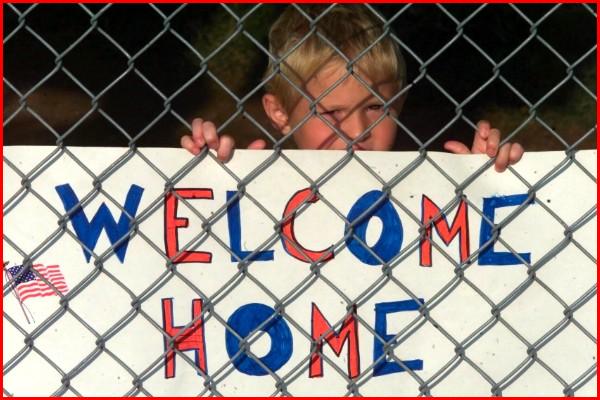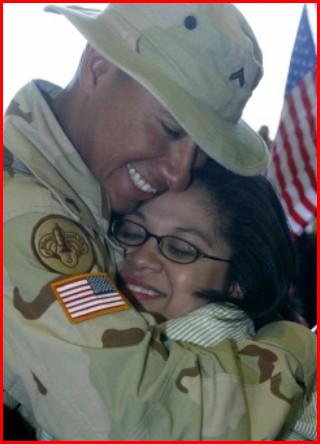 I welcome your comments:
Lilripple@hotmail.com
Click On Dove To Return Home!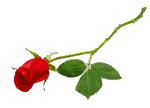 "Farewells and Welcome Homes" ©Nancy L. Meek 2004

Background Music ©Deb Ackley, Sequencer
Listen to more of Deb's midi sequences:
Deb Ackley's Studio at the "MIDI Studio Consortium"
Thank You For Stopping By!