If it's been awhile since your last visit, please refresh this page!
Experienced best using Internet Explorer-Full Screen.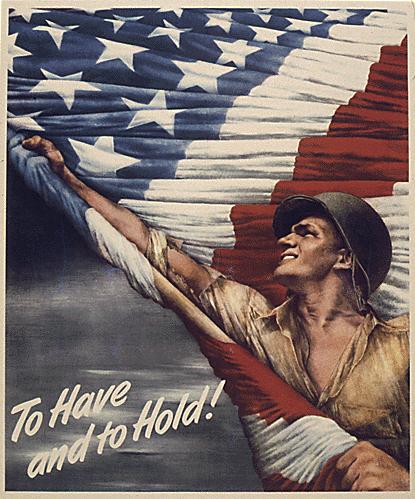 Brothers One
© Nancy L. Meek, November 10, 2003

After all the battles are fought and done,
no matter who they say has lost or won,
from torturous trials soldiers endure,
a kinship evolves devoid of a cure...
a brotherhood rising out of great need
to help a buddy should he suffer or bleed.


Bonding occurs only soldiers can know
when answering the call, "To war you must go."
No matter the arena or the battle flag's hue,
each war has united our bravest and true
determined to fight to the death if they must
to protect one another with honor and trust.


After all, the battles...now over and done,
have merged them together into Brothers One...
United at The Wall, in plots six-feet deep,
One Spirit lives wherever they may sleep,
remembering always, ever faithful to exhalt
his brothers-in-arm, the reasons they fought.

~*~*~*~*~*~*~*~*~*~*~*~*~*~*~*~*~*~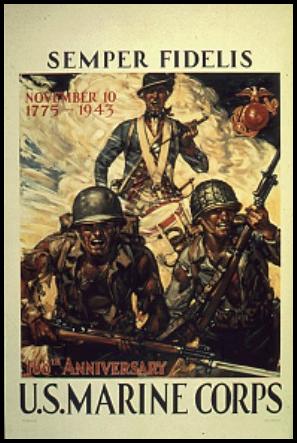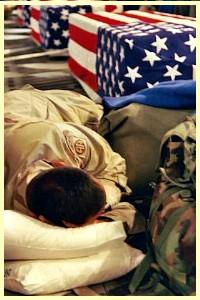 In His Eyes
© Nancy L. Meek, November 2, 2003

Today I saw war's horrid past
leaking from a veteran's eyes.
Soldiers fighting, hard and fast
on land...on sea...in hot, tense skies.


I watched B-17's and 24's
soaring o'er war-scarred floors
of Germany and Omaha Beach
saw friends die he could not reach!


I glimpsed for one brief moment
the Battle of the Bulge, his foe,
the carnage, the endless torment
greater than most could ever know.


I saw Merchant Marines on a ferry
rushing supplies to a British shore.
Cringing, I watched his misty eyes tarry
on mates floating in foam by the score.


I saw para-troopers leaping into France
from Gooney Birds prior to D-Day morn,
the thousands crying as they lay dying
upon soil where they weren't even born.


I saw Guadalcanal in the Pacific War
as men embarked to meet their destiny
In his eyes, I could see what they fought for
his silent stare becoming a part of me.


But he was home! He was finally home!
But for what...this destiny?... to live like this
Unable to talk, to walk, with eyes that roam
back to World War II...no cheap abyss.


Not one word did he need to speak
His eyes revealed what words can't say
The cost of war from their rims did leak
then he turned his head and wheeled away.

~*~*~*~*~*~*~*~*~*~*~*~*~*~*~*~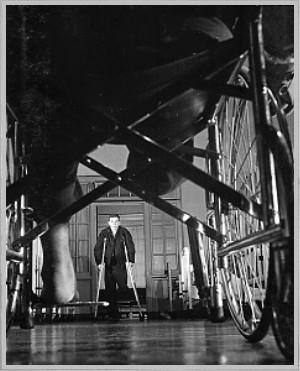 "In His Eyes" was inspired by Charles Douglas Caffey's prose poem,

"I SAW A VETERAN YESTERDAY!"

Mr. Caffey is a disabled veteran of WWII (1944-1946).
He served in the 509th Composite Bomb Group, 58th Wing,
Air Photo Unit, 20th Air Force, United States Army Air Force.
It was the crew of the 509th who dropped the atomic bombs on Japan
and performed the atom bomb tests at Bikini in the Pacific.
~*~*~*~*~*~*~*~*~*~*~*~*~*~*~*~*~*~*~*~*~*~*~*~*~*~
Just Between You and Me
© Nancy L. Meek, November 5, 2003

There's never a night
I can ever recall
I don't have dreams
of seeing men fall.


Flashbacks persistent
simply keep me awake
my pen less resistant
when my hands don't shake.


I hide what I've seen
when seas oozed red
bones strewn in sand
instilled in my head.


A friend's warm shoulder
may never be enough
to cause this old soldier
to admit he's not tough.


But, maybe tomorrow
I will feel more inclined
to speak of the sorrow
still trapped in my mind.


For surely there's peace
down the end of this road
where memories cease
to bleed and explode.


If only the sun
would never go down
and tonight be one
without sight or sound.


Maybe then, we will see
if we've something to share
just between you and me
and that tree over there.

~*~*~*~*~*~*~*~*~*~*~
"The Stare" A Pencil Sketch
© Nancy L. Meek 2003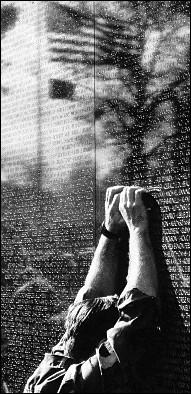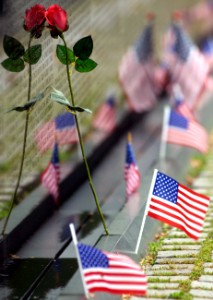 I welcome your comments:
Lilripple@hotmail.com
Click On Dove To Return Home!