Just Souls
Nancy L. Meek, ©2002

Lift up your voice. Follow me
Thank the ones who kept us free
Whether home field or Isle of Nam
Offer prayers and an open palm

Salute the brave, the tried, the true
Who loved Liberty through and through
Who clutched the torch and held it high
Who ran with it to the battle cry
For souls like me and you

Who loved our country more than self
Left comfort home upon a shelf
Risked it all for freedom's hue
Doing, of course, what they had to do
For souls like me and you

We have a choice. Follow them
In faith; pave the way for future men
Light of hope around them pearled
Or live oppressed in a bitter world

Evil is still alive on planet Earth
Caring not for Freedom's worth
Peace and Love beyond their grasp
Doomed to Hell's eternal lock and hasp

The soldiers die. The poppies blow
Toward Heaven's fields, row-by-row
Plucked from Earth; and by and by
We, each, will reach beyond the sky
To touch a petal where poppies grow
Just souls like you and I

***************


Another Welcome Home Poem...in honour of our Vietnam Veterans:
"For Our Boys Who Made It Home"

Click Banner For More of Gary Jacobson's Poetry and Vietnam Picture Tour:




And...In Support of Our Troops Currently In Iraq, I Bring You:
"Still Much to Do" and "War Boys"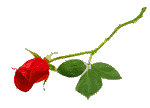 Send Comments To:
Nancy L. Meek| Gary Jacobson
Click On Dove To Return Home!



Thank You For Stopping By!