In my continuing effort to write on the effects of war, I invite you to visit the International War Veterans' Poetry Archives (IWVPA) of which I am very proud to be a member. The poetry on this site is a vast collection of poetry and prose composed and sent in by authors from every corner of the globe. I encourage you to spend some time here reading the poems on war, for war affects everyone to one degree or another.

My deepest gratitude goes to Anthony "Bushranger" Pahl, Australian Vietnam Veteran, talented and distinguished poet and former Door-Gunner with the RAAF, for his tireless efforts in designing and maintaining the archives.
Thank you, Tony! What would we do without you?

Your friend and fellow-poet, I am
Nancy "Lilripple" Meek
I have been chosen as the Top Poet at the IWVPA for March 2006. It is with great honor that I display the award graphic here. The graphic below will take you to the IWVPA Index of Honour Rolls and Awards.
My War Poetry Index at the"IWVPA"

My Non-war Related Poetry Index at the"IWVPA"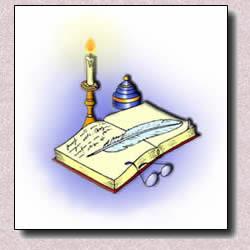 "The International War Veterans' Poetry Archives (IWVPA) is a loose association of poets who are either veterans of war, the partners/ex-partners of veterans, or members of families who have experienced war and the effects of war at first hand. The tie that binds us all is our united love of poetry, and our experience of war."

__Captain Michael Subritzky-Kusza PIRB (rtd)
International War Veterans' Poetry Archives, President